Kanye West's newest, most controversial album reviewed
In 2004, a producer from Chicago, Illinois released his first studio album. It had been a year since he was severely injured in a car accident that broke his jaw. That album was "College Dropout" and that young producer's name is Kanye West. It has been 15 years, 9 albums, a mental breakdown, and a religious awakening since then.
West, now married to Kim Kardashian-West for five years, has been touring the world worshipping God with his Sunday Service Choir. They've performed in the Roden Craters, in Jamaica, and at Coachella. Along the way, West has been writing, producing, and perfecting his version of a modern gospel rap album. He took inspiration from his past, his present, and his future. He made another classic album entitled "Jesus Is King".
The release of the album was embroiled in controversy. Kardashian-West first posted a handwritten track list with the date September 27th as its release date. The 27th came and went and after a listening party in Detroit, Kardashian- West announced that the album would release on September 29th. That day also passed with no release. The album was continually remixed and remastered. On October 21st, West tweeted the album cover with a new date, Friday, October 25th. The album missed its midnight premiere but was released around 12pm that day.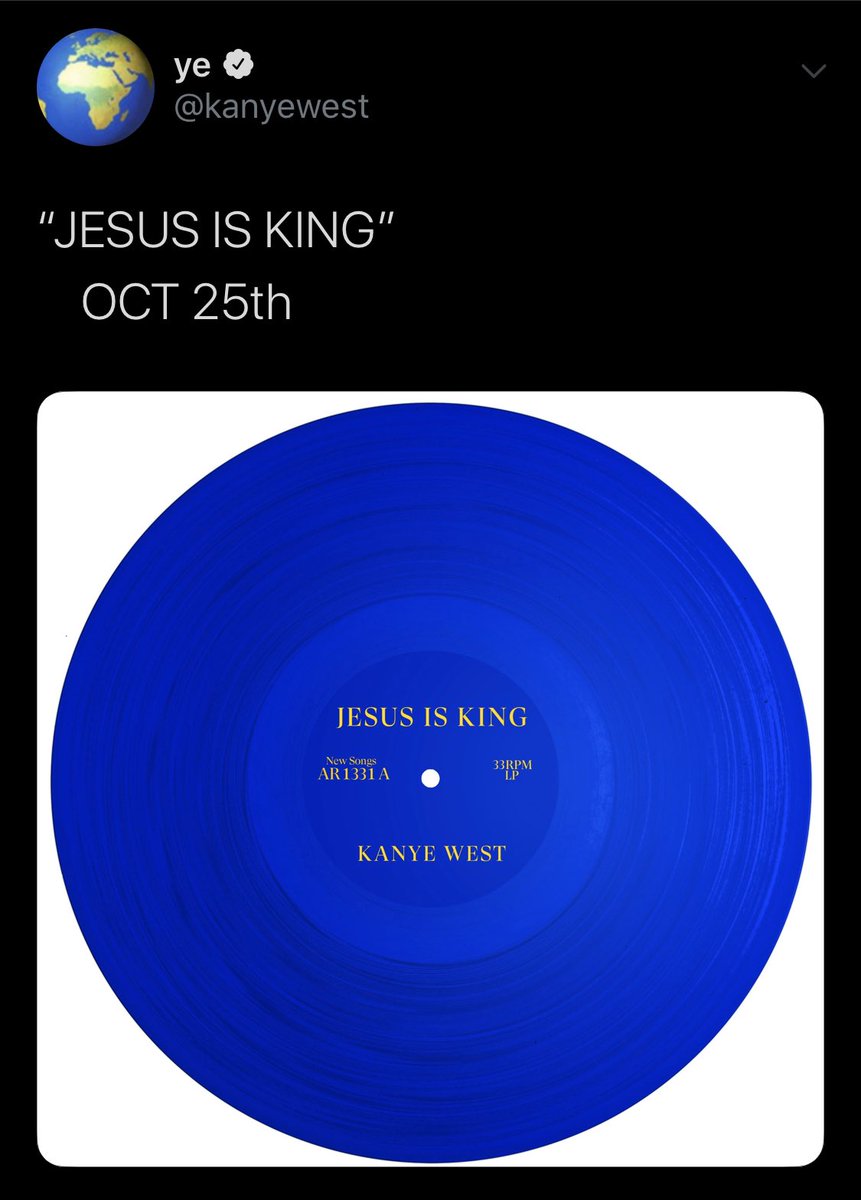 The album has eight tracks and has a runtime of around 38 minutes. Tracks like "Every Hour" feature Kanye's choir, Sunday Service. Standout tracks include "Everything We Need (ft. Ty Dolla Sign)". The original version of the song, entitled Law of Attraction or Chakras, features a verse from the late rapper XXXTentacion. The verse was taken off the album after Kanye introduced a no swearing policy.
My personal favorite track off of the album is "Use This Gospel (ft. Clipse)". The beat is centered around a sample of a BMW open door alarm. Kanye has said in the past that the greatest instrument ever created is the human voice. He flexes his ability to make his voice the entire basis of a song on this track. Frequent collaborator Pusha T delivers a short but impactful verse and his brother, retired rapper turned pastor No Malice, gives the song the slow, lyrical verse it needs. The songs then cuts to a saxophone solo by Kenny G. The booming transition back into the beat after the solo feels like a 20-foot wave crashing over you as you listen.
Overall, the album may not have as many hits as his past releases nor the greatest mixing out of his discography, but it has a genuine feeling of love and faith that none of his other albums have. That is why I love this album.
About the Writer
Conol Vassar, Staff Writer
Conol Vassar, Junior, is a staff writer for The Jacket. He is a TV/ Film Major with many awards under his belt, including 1st Place for Book Trailer at...